Tropic Villa is a team specialized in prestigious houses rental in Martinique with the objective of making you spend unforgettable vacations on our island. For that, we propose you top-of-the-range villas for an original and high colorful trip!
Visiting Martinique with Tropic Villa is to ensure a dazzling stay. Passionate about our island, its culture and its landscapes, our team is at your disposal to accompany you before, during and after your reservation.
We have accommodations available for vacation rentals in Vauclin, Diamant and CapEst. As a couple, with friends or family, we will do everything to make your stay Extraordinary.
So don't hesitate any longer, you can contact us through many means or make a reservation directly on the page: Rentals
Don't forget to look at the different promotions we offer on the page: Our offers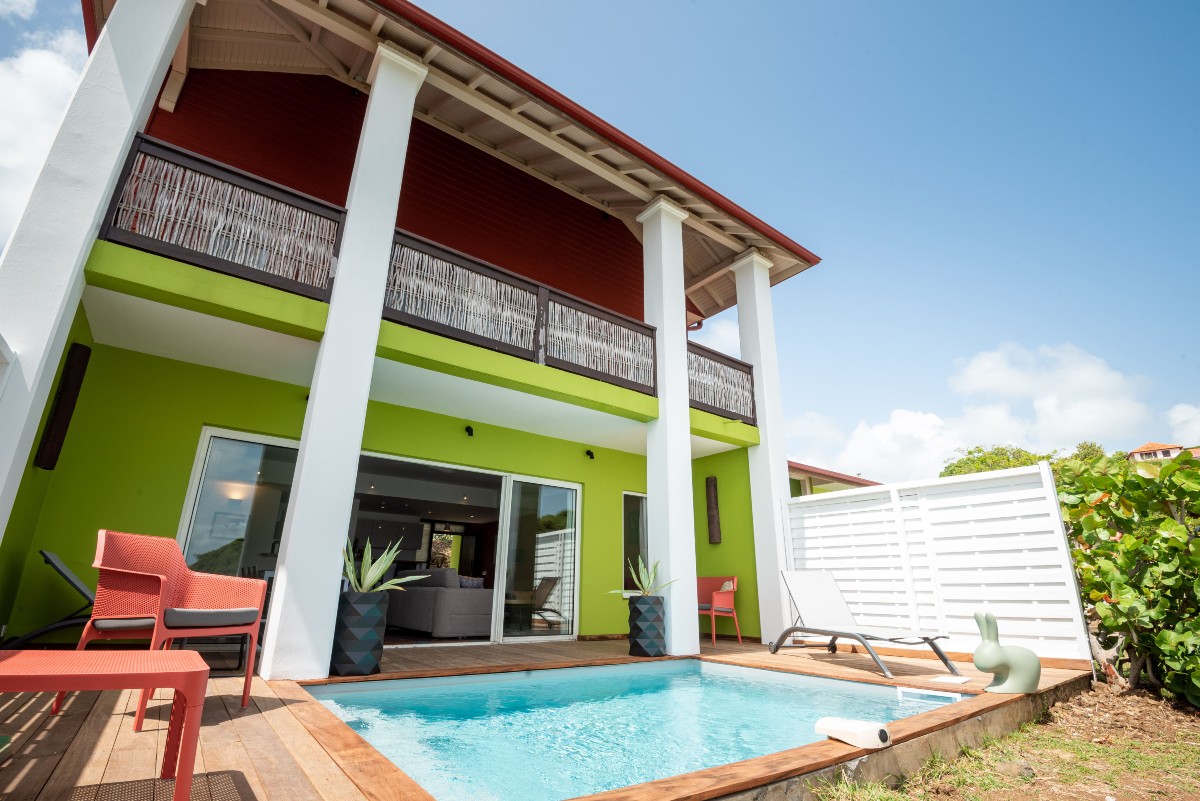 Our proposed vacation houses rentals in Martinique
Sealake villas in Vauclin
Located on the heights of the commune of Vauclin, our 4 SEALAKE houses benefit from a unique setting in Martinique with a view of the countryside over a water point, palm trees below, and the sea on the horizon. You will spend a comfortable stay there and enjoy a quiet environment, all 5 minutes from the Pointe Faula on the Atlantic side, and 15 min from the beaches of the South, on the Caribbean side.
Capacity: 6 persons.
Rock & Beach villas in Le Diamant
Only 30 meters from the beach of Dizac in the town of Le Diamant, the ROCK & BEACH villas have an exceptional location on the seafront in a peaceful subdivision. Our 4 semi-detached houses offer a beautiful surface and all have a garden with private pool. An ideal setting to relax with your feet in the water!
Capacity: 6 persons.
The Tropic Lagoon lofts & penthouse in the Cap-Est
For a romantic getaway or a family stay. Our TROPIC LAGOON rentals will charm you with their exceptional location on the edge of a lagoon with turquoise waters a few minutes drive from Le François on the east coast of Martinique. You You will have access to multiple services on site: tennis, spa, restaurant, etc.
Capacity: 2 to 8 adults (additional beds available for children / sofa-beds 'grand confort')